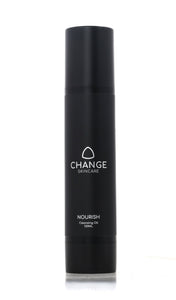 A nourishing lipid rich cleansing oil that works to calm and hydrate. This deep cleansing oil forms a light milk consistency when combined with water and helps remove makeup and excess oil without drying the skin out.
All skin types including, sensitive/reactive, post treatment, breakout prone.
Apply 1-2 pumps to the palm and massage over the face and neck with light circular motions. Moisten hands and apply water to all areas where cleanser has been applied.The water will create a milky appearance then rinse thoroughly to remove product from the skin.
Jojoba seed oil, Macadamia Seed oil, squalane,Rosehip oil, Avocado oil, Retinyl, palmitate, Vitamin C&E, Sea Buckthorn oil and Honey Myrtle oil.
PLEASE NOTE THIS PRODUCT IS NOT RECOMMENDED FOR THOSE WITH NUT ALLERGIES. TRACES OF NUTS ARE FOUND IN MACADAMIA SEED OIL, A KEY INGREDIENT USED IN THE PRODUCTION OF THIS PRODUCT.